U421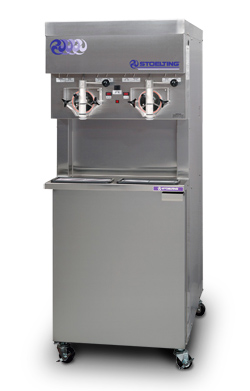 Double cylinder, pressure fed,?soft serve machine with refrigerated mix storage cabinet. Ultra high production capacity with two compressors and two drive motors.? Offers a high dispensing rate and allows two operators to dispense product at the same time for high volume serving periods. Ideal choice for restaurants, schools, cafeterias, drive-ins, recreational facilties, and ice-cream parlors.
Documentation:
? Belron LLC ? Margate, FL. 33063 ?
? Phone: (561) 929-3666 ?
? Fax: (928) 222-3666 ?
? Email: BelronLLC@gmail.com ?
ブランド コピー ブランド財布コピー グッチTシャツコピー ブランド携帯ケースルイヴィトンiphoneケース ルイヴィトンバッグコピー ルイヴィトン コピー ルイヴィトン財布 コピー ルイヴィトンTシャツコピーシュプリームTシャツコピー モンクレールtシャツコピーバーバリーtシャツコピーBAPEtシャツコピーヴェルサーチtシャツコピーケンゾーtシャツコピーアルマーニtシャツコピーアディダスtシャツコピー ボスtシャツコピーブランド服メンズファッション 19年春夏新作 毎日更新!!業界最強の極上品質 ブランドコピーメンズ 服, 偽ブランド tシャツ 洋服,偽物激安服を製造して販売 専門店でございます 最高級の製品を最高のカスタマーサービスで提供、また、品質を重視、納期も厳守、信用第一を当社の方針にしています http://www.fondsbailletlatour.com ルイヴィトンコピー http://www.grandcanyonbiblio.org ブランド携帯ケースコピー http://www.dhesolutions.co.uk ルイヴィトンiPhoneXSケース http://www.vicpaynestudio.com シュプリームTシャツコピー http://www.rmllwb.us ルイヴィトンiphoneXケース http://forum.bikenet.nl シュプリームコピー http://www.ccwproducts.com ブランドiphoneXSMaxケースコピー http://www.baptcb.org シャネルiphoneケース http://www.bcr.at ブランドiphoneケースコピー http://spa.kraftangan.gov.my ブランド携帯ケース http://www.buy777.net ルイヴィトンコピー http://www.buy777.net/products/p4/4111/234 モンクレールtシャツコピー